Here we bring to you Safety Siren Pro Series 3 Radon Gas Detector  HS71512 Review Kit to develop, maintain and sustain a happy, healthy, and safe environment for you, your family and friends.
Safety Siren Pro Series3 Radon Gas Detector­–HS71512 Review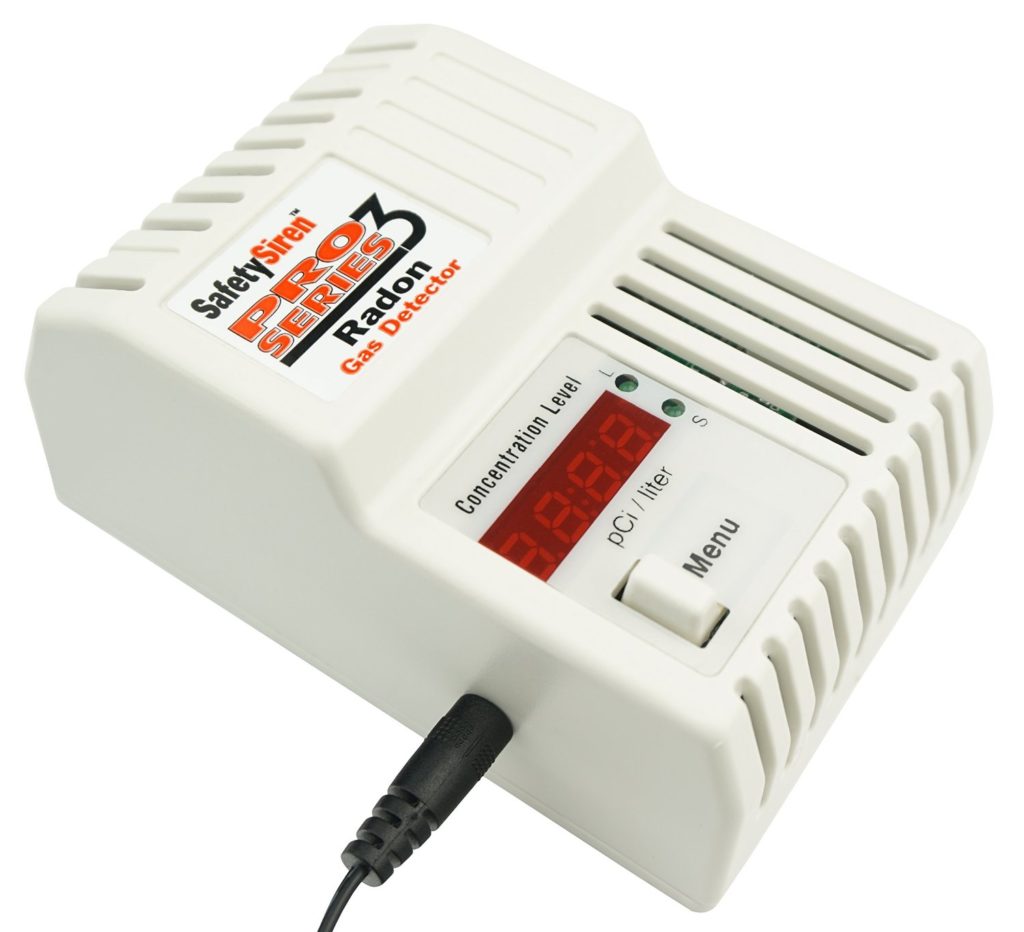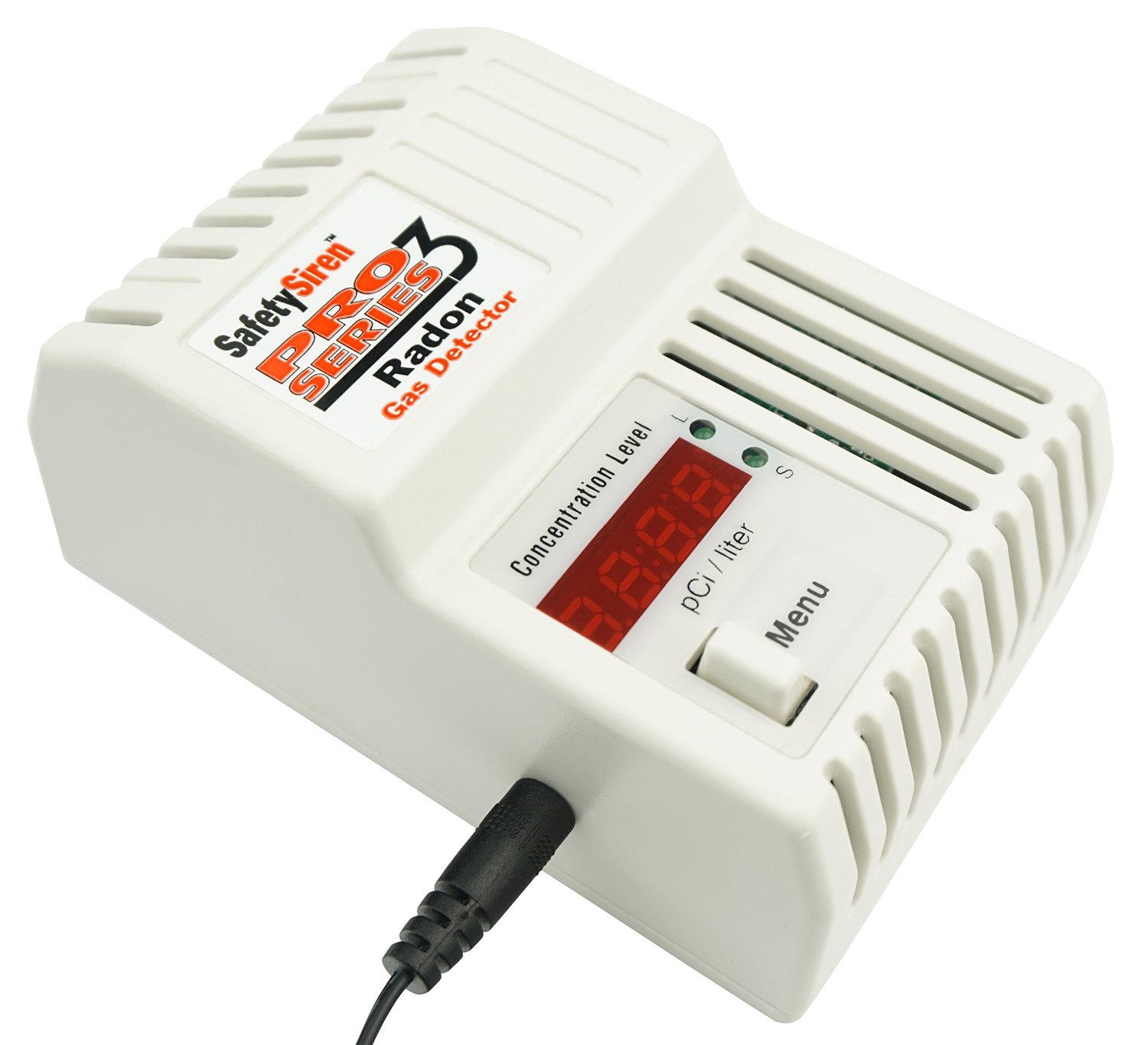 What is a Safety Siren Pro Radon Gas Detector?
The Safety Siren Pro Series 3 is an electronic and digital radon gas detector, designed specifically for home use by homeowners. It's an affordable solution for ensuring the maximum safeguard of your home's environment.
This device is made for monitoring the radon level in the home with an easy-to-read digital display. It displays short-term and/or long-term average readings. It's a small and re-usable electronic device that is a must-have item.
When the level of radon becomes too high (above 4 pCi/L), the detector triggers an audible alarm sound leaving no scope for negligence.
How does Safety Siren Pro Series3 Radon Gas Detector HS71512 Work?
You get the Safety Siren Pro Series3 Radon Gas Detector in a box with an adaptor and a user manual. First of all, you need to plug in the device after which an alarm beeps four times. Once the alarm beep stops, the device automatically starts to monitor the radon levels but you will have to wait for 48 hours to get the exact initial reading. This initial reading will be short-term monitoring of the radon level in your house. You can always reset the device and check for radon levels in the other rooms of your house.
This device needs to be kept or hanged somewhere that it remains untouched and unmoved. It will be only after a month that you'll get an exact long-term reading of the radon levels in your house. If the readings are at the acceptable levels you need not worry, but if they are higher, then you need to take precautionary steps to lower the levels.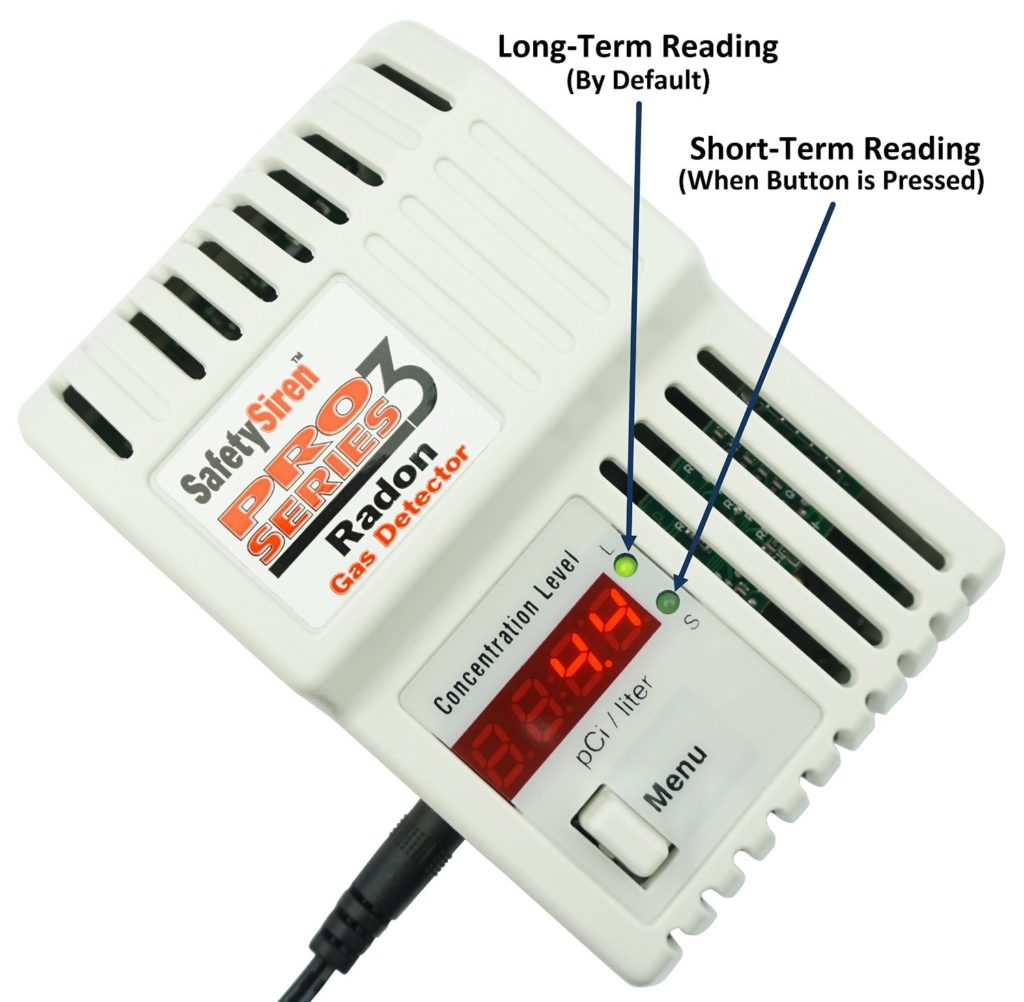 Safety siren pro series 3 Radon Gas Detector – HS 71512 Product Specification:
| | |
| --- | --- |
| Description | Specification |
| Brand | Family safety products, Inc. |
| Type | Radon gas detector |
| Model number | HS 71512 |
| Part number | 8910010 |
| Color | Cream |
| Measurement | pCi/L |
| Dimensions | 8.5 X 3.4 X 2.4 INCHES |
| Power | Battery operated power source |
| Manual/ Automatic | Automatic device |
| Made In | USA |
| Warranty | 1-year warranty |
Other Specifications of Safety Siren Pro Series 3 Radon Gas Detector  HS71512
LED Numeric Display
House test device
Updates readings every hour
Takes both short term and long term readings
Carries out self-test every 24 hours
Provides real-time alerts
Can also conduct manual tests
You can mute or reactivate the alarm
You can reset the memory
It uses a standard 120-volt household outlet
Mounts easily to a wall and stays plugged in
Indicates the high-level radon readings through an alarm
Short-term levels are for the past 7 days
Long-term levels are displayed over a month
USA device measures the levels in pCi/L, Canadian and other international Safety Siren Pro Series3 Radon Gas Detector measures in Bq/m3 
Benefits of using Safety Siren Pro Series3 Radon Gas Detector
S. Environmental Protection Agency (EPA) approved
It samples the air continuously for accurate radon level readings
Gives accurate and continuous radon level readings
Stores the data for up to 5 years
Readings are updated every hour
Conducts a self-diagnostic test every 24 hours
Displays a clear numeric reading
Reliable and Discrete device
Easy to use instructions manual
Safety siren pro
Fast and Secure Checkout
What's not good
About Family Safety Products, Inc.
As their tagline says, 'Helping to protect that which is important to you', the company provides enhanced solutions to help you protect your family by their affordable and high-quality range of home protection products. It designs, manufactures, and distributes hazardous gas detectors for residential and industrial uses and is based in the city of Grandville, Michigan, USA.
Summary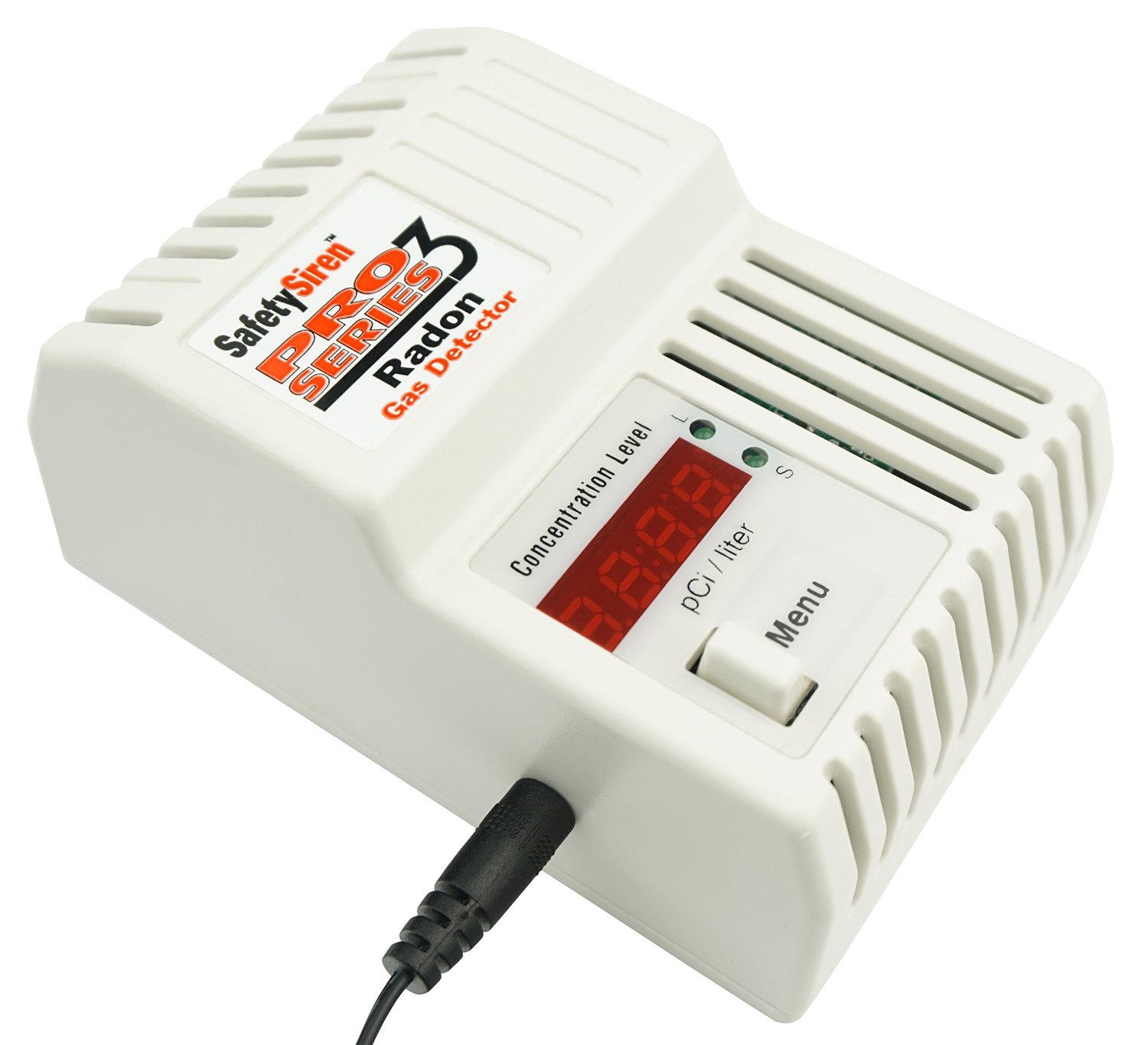 Author Rating
Brand Name
Family Safety Products, Inc.
Product Name
Safety Siren Pro Series3 Radon Gas Detector - HS71512
Price
Product Availability